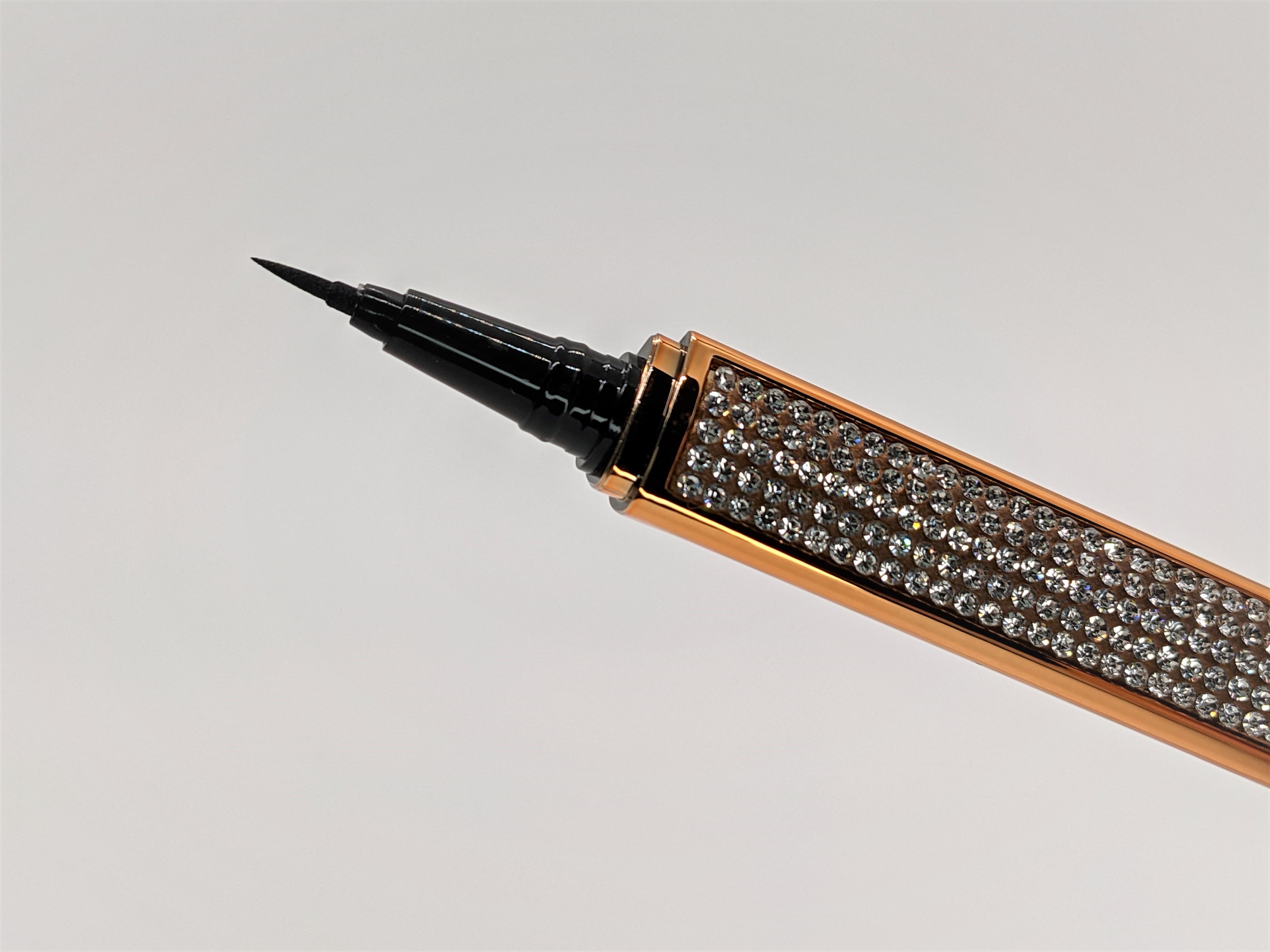 Gold Magic Pen - Eye Lash Glue
---
Gold Magic Pen is a water resistant eye lash glue in a form of a liquid liner. 
Our 2in1 Adhesive Liner Pen separately available in black or pink and clear. The liner is a long lasting adhesive, dries in 15 seconds,  and waterproof!
CLEAR LINER DOES NOT WORK ON TOP OF MAKEUP (will dry out the tip). The black liner is perfect on top of makeup! 
For removal, you can use cleansing micellar water or any oil base makeup remover. 
Ingredients include: 
Styrene acrylate copolymer, Aqua, 1-2 Propanediol, Polyvinyl alcohol, Polysorbate 80, Phenoxyethanol/ Ethylhexyl glycerin, Octanol/Ethyl glycerol