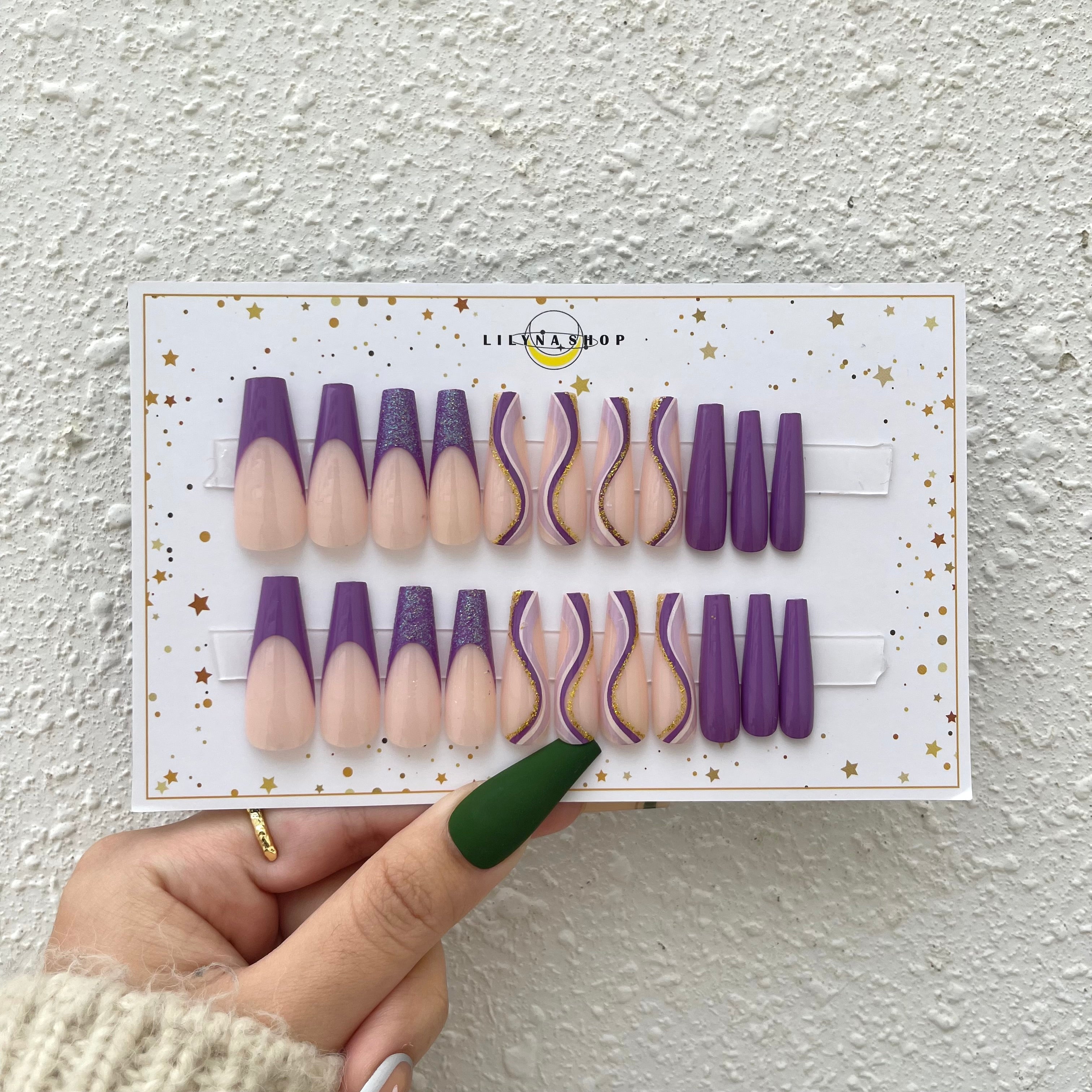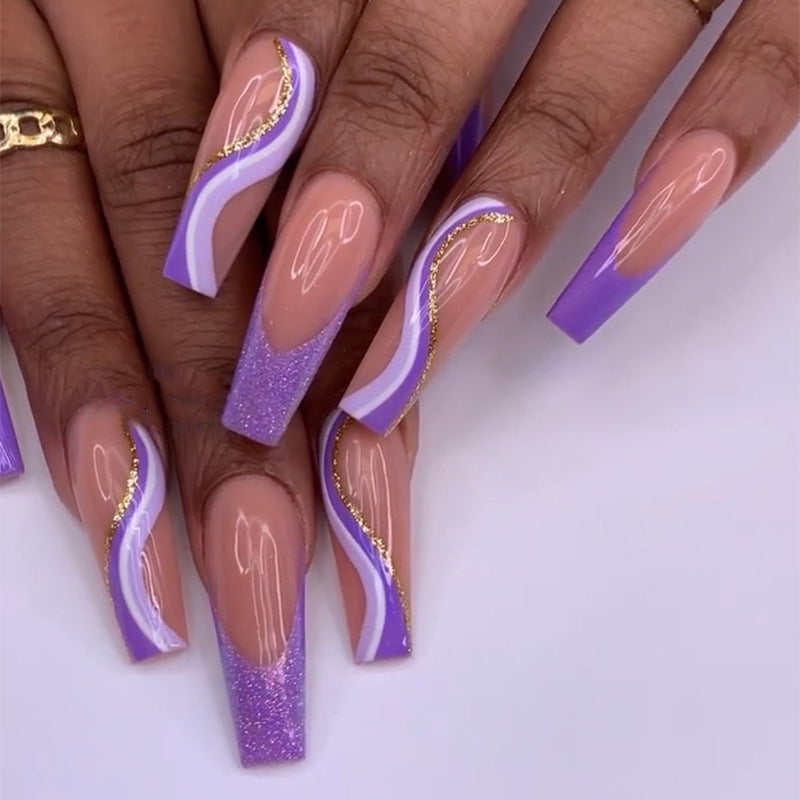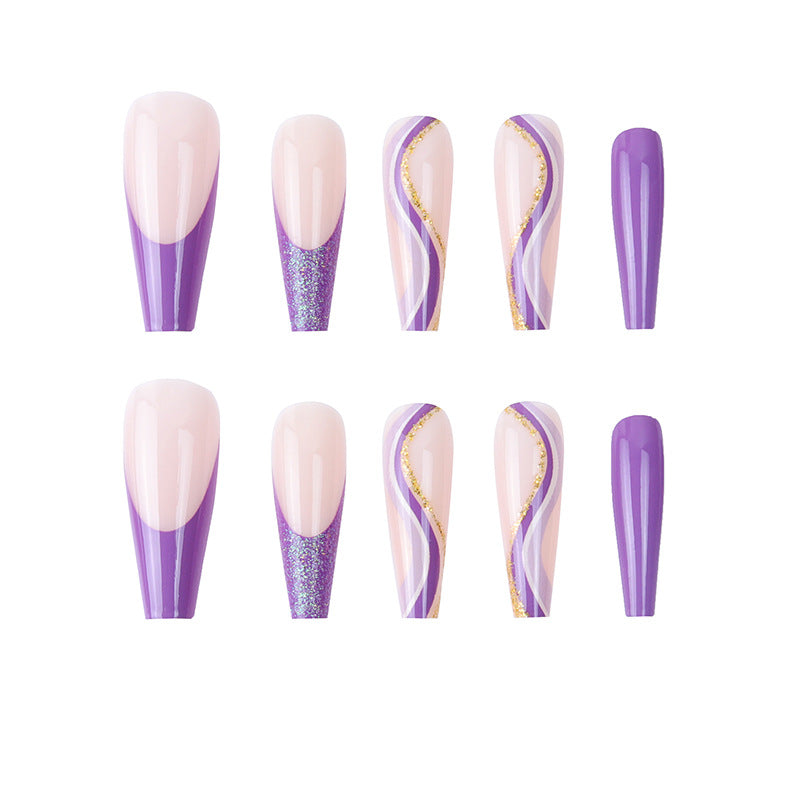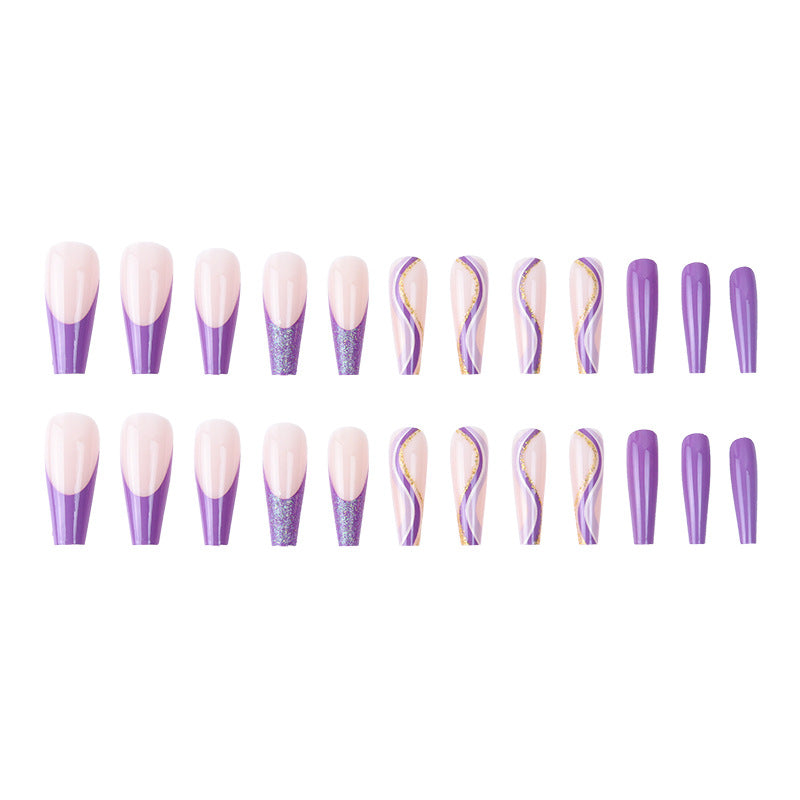 SPARKLING
---
💅HOW TO APPLY:
Step1: Gently push the edges of the nails with the Manicure Stick to remove excess cutin. Then use a Prep pad to remove moisture and oil from the surface of the nails. 
Step2: Choose the right nail size.
Step3: Paste the adhesive to the inside of the nail piece, remove the protective film.
Step4: Fit the nail piece and press for 15 seconds (Do not contact with water in 2 hours after finishing).
Step5: File the nail if necessary.
 💅KEY FEATURES:
Flexible and lightweight for comfortable wear
Easy to apply and remove
Multiple Wears
Waterproof
💅INCLUDES
24 Nails, Mini Nail File, Manicure Stick, 48 Adhesive Tabs, Prep Pad
TIP: The nail set is only equipped with jelly glue, if you need glue, please go to the accessories section to buy.
 💅HOW TO REMOVE
Peel off nails gently from the sides using the manicure stick. (Do not force or pull nails off. If needed, soak hands in warm water or apply polish remover around edges, then use the mani stick to gently lift off nails.
Nails-ABS Plastic, Acrylic adhesive, Ethyl Alcohol